Aadhaar Card Update: If you are going to make Aadhaar card of your children, then there is a big update for you. UIDAI, the issuing body of Aadhaar, tweeted that there will be no finger print and eye scan for children below 5 years of age. Biometrics will be mandatory for children above the age of 5 years. Let us tell you that the parents have a finger scan when they are less than five years old.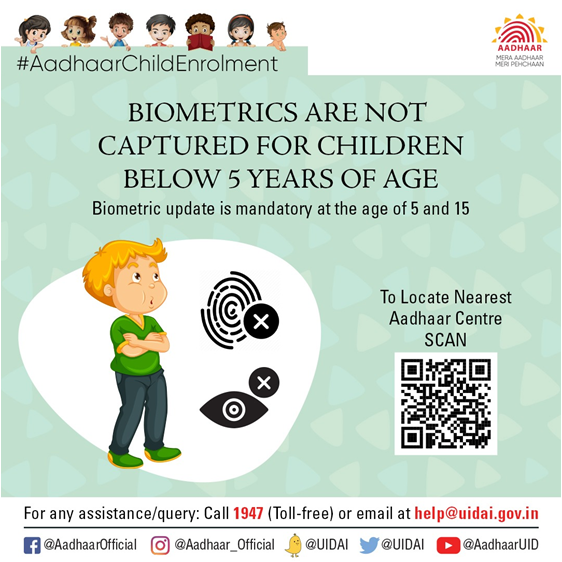 Now many big works of Aadhaar will be done sitting at home
There is great news for Aadhar card holders. Now any person sitting at home can change his mobile number easily. That is, you will get a break from the rush. And it won't cost a lot either. Let us know about this special facility which is being started. Or rather, for which the rules have changed.
Number can be updated through post man
Till now, if the mobile number had to be updated, then people had to go to the designated center. But during this time people had to face a lot of difficulties. Simplifying this process, now you will be able to update mobile number in your Aadhar card through Postman also. That is, your work will now be done sitting at home. People will be able to take advantage of this new facility through 650 Indian Post Payment Banks, 1.46 lakh postmen and Gramin Dak Sewa. Till now only IPPB used to provide mobile update facility.
Money will have to be paid for updating mobile number
Recently, UIDAI, the issuing institution of Aadhaar, has changed the fee for different facilities of Aadhaar. Getting a new Aadhaar is still free. But if you want to change your address, then for this you will have to pay a fee of Rs 50. If you want to change biometrics, then you will have to loose more pockets for this. 100 rupees will be charged for this special facility.
Source:-businessleague